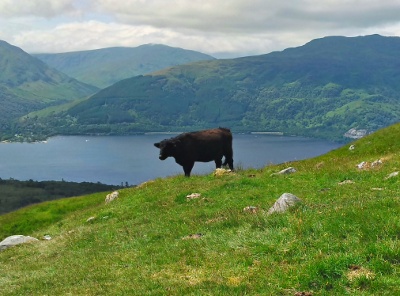 Bovine Viral Diarrhoea (BVD) is one of the most important diseases of cattle in terms of economic cost and welfare, causing abortion, infertility, failure to thrive and often death.
The Scottish Government is supporting an ambitious industry-led scheme to eradicate BVD from Scotland. This has been developed in a partnership including representatives of the livestock industry, veterinary profession, science sector and government.
The BVD status for an individual animal or holding can be looked up on the ScotEID website. Users who have not registered with the ScotEID website will only be able to view the status of holdings/animals whilst registered users will be able to view more detailed BVD results for their holdings.
Lookup BVD status for a holding/animal (help page)
01/12/2019: BVD eradication phase 5
When tissue tagging under 20 days, an official tag must be used
Herds that have been continuously BVD Not Negative for more than 15 months must complete a Compulsory BVD Investigation
BVD Positive holdings have further movement restrictions
Retesting of PIs must be carried out by a vet
Animals considered "risky" must have a BVD negative status before they move out of a breeding herd.
01/06/2015: BVD eradication phase 4
Assumed negative status for dams of calves which have tested negative
Restrictions on 'not negative' herds
Reduction of the testing options available
Testing requirement for animals entering herds from untested herds
07/11/2013: BVD eradication phase 3
What's new:
A ban on knowingly selling/moving cattle infected with BVDV;
Requiring the herd's BVD status to be declared before sale; and,
Restrictions on untested herds/animals
Anyone with any concerns should not hesitate to contact the BVD helpline help@scoteid.com / 0300 244 9823 (open from 9am – 5pm Monday to Friday).
Non-breeding herd declaration
Official guidance on the BVD eradication programme:
The Royal Veterinary College (RVC) also has a page on BVD which contains some useful information